18–21 SEPTEMBER 2024 | Ngurah Rai International Airport, Bali, INDONESIA
ELEVATE YOUR BUSINESS AT THE BALI INTERNATIONAL AIRSHOW
Southeast Asia's most eminent international aerospace and defense exposition at Ngurah Rai International Airport
Southeast Asia's most eminent international aerospace and defense exposition at Ngurah Rai International Airport
JOIN US AT NGURAH RAI INTERNATIONAL AIRPORT!
Join us at the Bali International Airshow, where aerospace excellence meets defense innovation. Set against the backdrop of the picturesque Ngurah Rai International Airport on the tropical paradise of Bali, this is your opportunity to elevate your business to new heights.
HOW TO GET THERE:
Ngurah Rai International Airport is strategically located on the southern tip of Bali, ensuring easy access for all corporate attendees. Whether you're flying in or arriving from within the island, our event is well signposted, and we offer convenient parking facilities for your ease of access.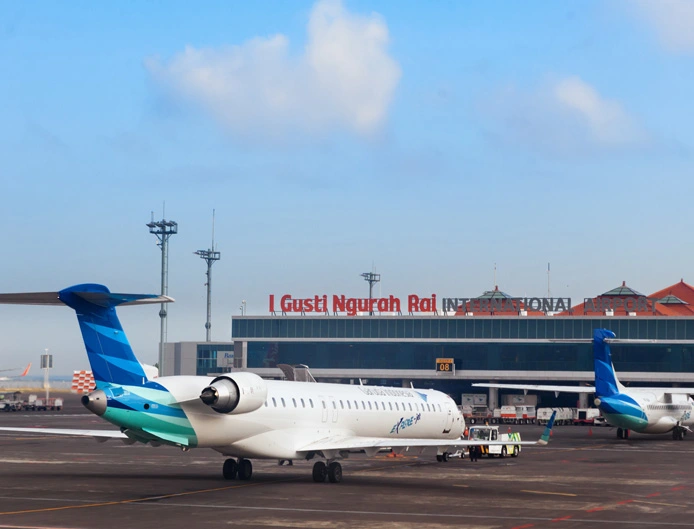 NAVIGATING THE VENUE:
Make navigating the event a breeze by downloading our floor plans and venue site map. With clear directions at your fingertips, you won't miss a thing.
Venue Site Map
File Format: PDF | File Size: 911KB
Download

We look forward to welcoming you at Ngurah Rai International Airport for an extraordinary day at the Bali International Airshow!
STAY IN THE LOOP
Sign up for the Bali International Airshow newsletter and get the latest updates, announcements and news direct to your inbox
By clicking Sign Up you're confirming that you agree with our Terms of Use and Privacy Policy.